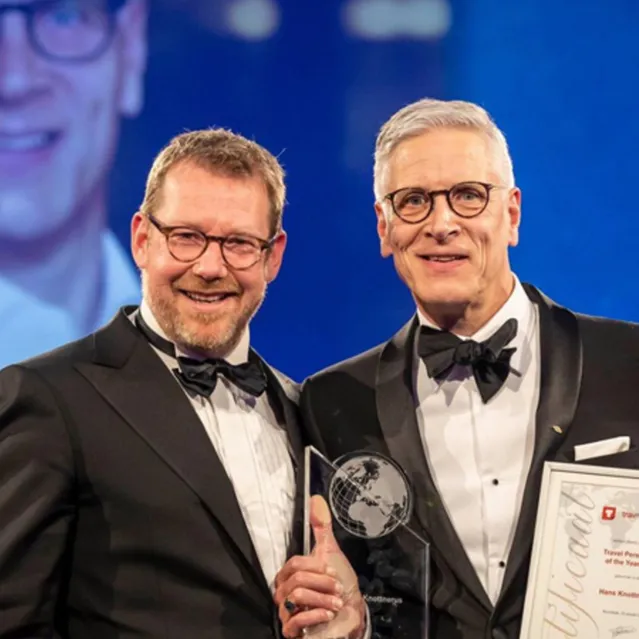 Reisgala 2020 in Noordwijk
Our Managing Director for the Netherlands, Belgium and France - Hans Knottnerus - was awarded the Travel Personality of the Year 2020 at the Reisgala in Noordwijk on Saturday. We are very proud! But that's not all: Sunny Cars Holland also received the award for the Best Car Rental Company for the 5th time in a row. Yes!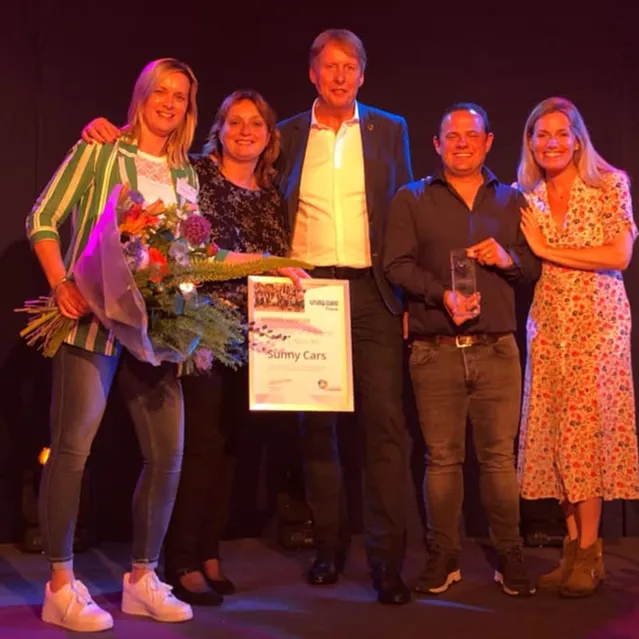 'Best Supplier non-air' - also in 2019
Applause, applause! At the annual meeting of Uniglobe Travel Holland we again won the award 'Best Supplier (non-air) 2019'. The reactions of the jury once again brought a smile to our faces this year: "customer-friendly and solution-oriented" and "optimal performance with excellent service" - were the words. We are very proud. Thank you for this great award!

Travel Magazine Award 2018
In the night from 16 to 17 November 2018 it was time again: the Travel Magazine Award was raffled off in Belgium. For the 9th time in a row, our Belgian colleagues in the category "Car Rental Broker" have won - we are very proud of our colleagues and more than happy about this award. Congratulations, dear colleagues!